/
News & Headlines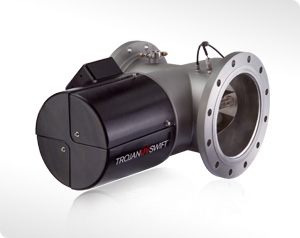 6 Jun 2013
TrojanUVSwift™ Selected For Beijing's First UV Drinking Water Installation
---
In response to more stringent drinking water regulations and contaminant monitoring, several municipalities throughout China are beginning to installing UV as part of their multi-barrier treatment strategy. We are proud to announce that Beijing's first UV drinking water installation – located at a plant in Pinggu District – will be operational in July 2013, and will be utilizing our TrojanUVSwift™. Flow rate is 100,000 m3/day.
TrojanUV drinking water systems are also installed at plants in many other municipalities throughout China, including Jinan, Wehai and Tianjin (the country's first). These plants utilize a combination of chlorine in conjunction with UV in order to eliminate the risk of pathogens that are resistant to chemical forms of disinfection.
Plants choose to integrate UV – instead of additional chemical treatment methods – as part of their multi-barrier strategy because it does not form carcinogenic disinfection by-products or impact the taste and odor of the water, and is easily integrated into their existing treatment processes.
Subscribe to RSS
Trojan press releases and articles are available as a RSS feed. Subscribe now to get news delivered directly to your web browser or newsreader.