Parts & Services
/
ActiClean
UV lamps in TrojanUV systems are enclosed in a quartz sleeve to insulate them from the water. ActiClean™ is our patented dual-action sleeve cleaning system that uses mechanical wiping in conjunction with ActiClean Gel contained within wiper canisters surrounding the quartz sleeves.
Powerful & Safe
This advanced system operates automatically, without operator involvement, reducing maintenance and ensuring maximum UV output every day.
Quartz sleeves and intensity sensors are cleaned regularly without disrupting disinfection – there's no need to shut down the UV system or remove lamp modules for routine cleaning.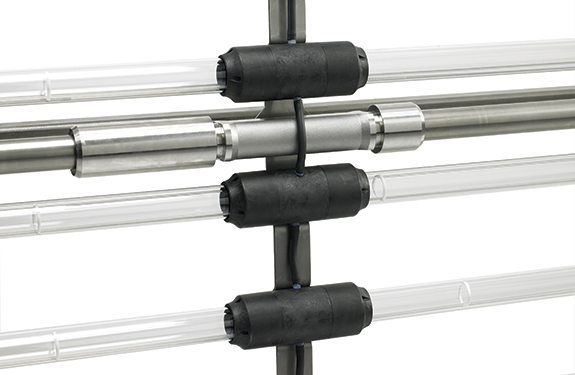 Engineered to Clean
Cleans 50% more effectively than mechanical wiping alone, removing the accumulation of inorganic and organic solids on the quartz sleeve
Maintains at least 95% transmittance, ensuring sleeves are clean and that the UV system is consistently delivering accurate dosing
Reformulated to provide better viscosity characteristics, allowing the ActiClean Gel to distribute evenly through the entire cleaning system


Proven Worldwide
An integral part of TrojanUV systems for over 20 years
Utilized in thousands of UV systems around the world, including by wastewater treatment plants where low quality water had previously prohibited the use of UV disinfection technology
NSF-approved for both drinking water and wastewater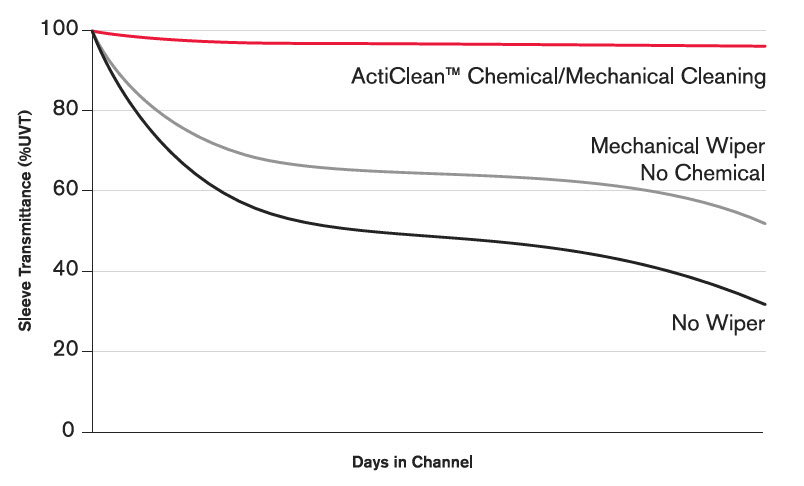 We recommend the use of ActiClean Gel for all TrojanUV systems, with and without automatic sleeve cleaning systems.