Parts & Services
Genuine Parts
If it's not a genuine TrojanUV part, it shouldn't be part of your TrojanUV system.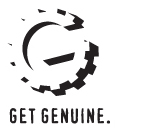 Each component of a TrojanUV system has been developed through extensive research, development and validation to ensure safe and efficient operation.

The use of genuine parts helps to ensures proper operation and maintenance of your TrojanUV system.
Benefits That Come With Genuine TrojanUV Parts
Lifetime Disinfection Performance Guarantee

When you use TrojanUV parts, we guarantee that your system will meet the disinfection requirement specified at purchase, provided that the system's original design parameters haven't changed (e.g., flow rate, UV Transmittance). Should you experience a disinfection issue, our Service Technicians will work with you to resolve it as fast as possible.
Comprehensive Warranties

We are proud to offer comprehensive warranties on our UV lamps, lamp drivers (ballasts) and UV sensors.
Learn more
Fully Validated Equipment and Components

Our systems, including all parts and components, have been developed through extensive research and are designed to work together safely and efficiently. They have also gone through testing by a third party to confirm and officially validate their performance.
Access to our Technical Assistance Center (TAC)

TAC is equipped with sophisticated capabilities to connect with the PLC of our installations in order to monitor, upload programs, and troubleshoot systems remotely.
Learn moreSafety Certifications

Our systems, together with all their parts and components, have been accredited by safety standards organizations such as UL, CE and CSA. Exchanging your system's parts with non-TrojanUV parts voids safety certifications and could possibly create unsafe conditions for operating and servicing your equipment.


Free Recycling Program
For municipal treatment plants in North America using TrojanUV parts, we arrange and cover the cost for your used lamps, lamp drivers (ballasts) and electronic boards to be picked up and shipped to an approved recycling facility.
Learn more
How To Order TrojanUV Replacement Parts
Commonly ordered parts include UV lamps, sleeves, o-rings, ballasts, electronic boards and ActiClean™ Gel. Simply click here and let us know what parts you need, then your certified representative will get back to you with a no-obligation quote within two business days. Alternatively, you can call 1 (866) 388-0488 (North America) or +1 (519) 457-2318 (international).



Further Reading
Commonly Ordered Genuine TrojanUV Parts
TrojanUV3000PTP/TrojanUV3000B Lamp: 302417, 302418
TrojanUV3000PTP/TrojanUV3000B Quartz Sleeve: 302108, 302208
TrojanUV3000PTP/TrojanUV3000B Ballast: 302403
TrojanUV3000Plus Lamp: 302509, 794447-0YW, 794447-0SM, 794447-0RD
TrojanUV3000Plus Quartz Sleeve: 316136
TrojanUV3000Plus Ballast: 914384, 903988-001
TrojanUV4000Plus Lamp: 441165-024, 441165-028, 441144-024, 441144-028
TrojanUV4000Plus Quartz Sleeve: 441143-024, 441143-028
TrojanUV4000Plus Ballast: 490291, 490280
Genuine Parts
Product Support
Research & Development
Customer Support
Product Support
We maintain a global network of service professionals ready to offer assistance for your service needs. ...
Find a Service Representative