Parts & Services
Get Genuine Parts
If it's not a Genuine TrojanUV Part, it shouldn't be part of your TrojanUV system.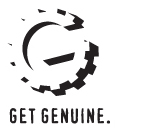 Each component of a TrojanUV system has been developed through extensive research, development and validation to ensure safe and efficient operation.

The use of Genuine Parts ensures proper operation and maintenance of your TrojanUV system. Enrollment is free and automatic (it starts when your system is commissioned).
Benefits That Come With Genuine TrojanUV Parts
Free lamp, ballast, and board recycling
For municipal treatment plants in North America, we offer a recycling program where we arrange (and cover the cost) for your used lamps, ballasts and boards to be picked up and shipped to an approved recycling facility.


Lifetime Disinfection Performance Guarantee
This encompasses both reactor performance and individual part performance. As long as Genuine TrojanUV replacement parts are used, the guarantee remains with the life of the system.


Fully validated equipment and components


Access to our Technical Assistance Center (TAC)
TAC is equipped with sophisticated capabilities to connect with the PLC of our installations in order to monitor, upload programs, and troubleshoot systems remotely.


Maintenance of safety certifications, such as UL, CE and CSA
How To Order TrojanUV Replacement Parts
Commonly ordered parts include UV lamps, sleeves, o-rings, ballasts, electronic boards and ActiClean™ Gel. Simply click on the button below and let us know what parts you need, then your certified representative will get back to you with a no-obligation quote within two business days.



How To Contact Us Directly

Canada
Western
1-800-291-0213
westerncan@trojanuv.com
Eastern
1-800-291-0213
easterncan@trojanuv.com


United States
Western
1-800-291-0218
westernus@trojanuv.com
Northeastern
1-800-291-0851
easternus@trojanuv.com
Southeastern
1-800-294-2150
southernus@trojanuv.com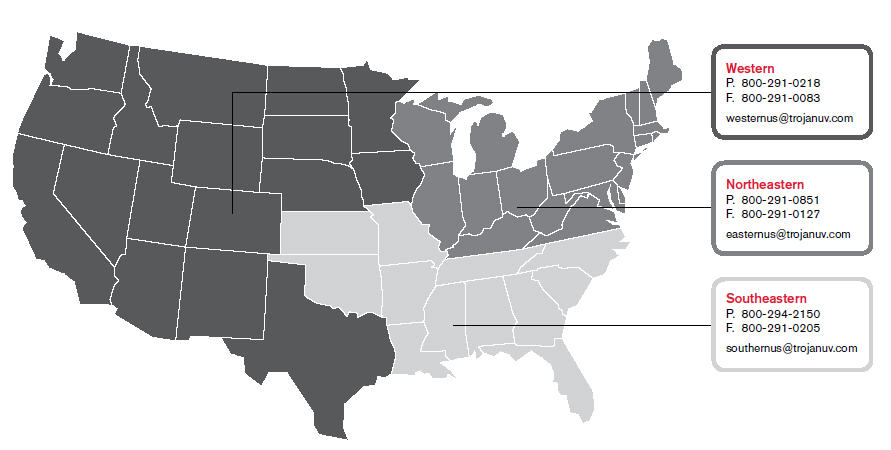 International
If you're located outside of North America, please call +1 519-457-2318 or email international@trojanuv.com.


Commonly Ordered Genuine TrojanUV Parts
TrojanUV3000PTP/TrojanUV3000B Lamp: 302417, 302418
TrojanUV3000PTP/TrojanUV3000B Quartz Sleeve: 302108, 302208
TrojanUV3000PTP/TrojanUV3000B Ballast: 302403
TrojanUV3000Plus Lamp: 302509, 794447-0YW, 794447-0SM, 794447-0RD
TrojanUV3000Plus Quartz Sleeve: 316136
TrojanUV3000Plus Ballast: 914384, 903988-001
TrojanUV4000Plus Lamp: 441165-024, 441165-028, 441144-024, 441144-028
TrojanUV4000Plus Quartz Sleeve: 441143-024, 441143-028
TrojanUV4000Plus Ballast: 490291, 490280
Get Genuine Parts
Product Support
Research & Development
Customer Support
Product Support
We maintain a global network of service professionals ready to offer assistance for your service needs. ...
Find a Service Representative