Parts & Services
/
Order Genuine TrojanUV Parts
In addition to proper operation and maintenance, ensuring that your TrojanUV system continues to operate effectively and efficiently is dependent on the use of genuine TrojanUV parts.
Get Genuine Parts & Get Peace of Mind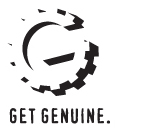 When you order genuine TrojanUV parts, you're getting so much more than just parts – you're also getting a number of other benefits, including:
Request a No-obligation Parts Quote
Simply let us know what parts you need, and your certified representative will get back to you with a no-obligation quote within two business days.

Note that fields marked with an * are required.
Genuine Parts
Product Support
Research & Development