Parts & Services
/
Environmental Contaminant Treatment Testing
Trojan's Environmental Contaminant Treatment (ECT) Laboratory functions to support internal and external customers interested in the ultraviolet light (UV) advanced oxidation of micro-pollutants.
In order to monitor the treatment of chemical compounds, the ECT research team utilizes a wide range of equipment such as bench-scale low and medium pressure mercury lamp collimated beam apparata, a bench-scale flow-through reactor, and a pilot facility for full- scale treatment studies.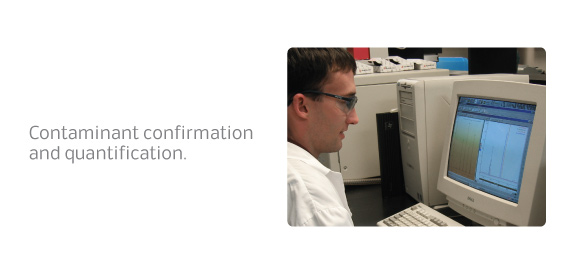 The ECT Laboratory analytical instrumentation includes:
UV-Vis spectrophotometer
Total organic carbon (TOC) analyzer
Gas chromatograph equipped with an ion trap mass spectrometer and solid phase microextraction (SPME) autosampler
Gas chromatograph equipped with both electron capture and flame ionization detectors
High performance liquid chromatograph (HPLC) equipped with photodiode array and conductivity detection capabilities
Under Standard Operating Procedure (SOP), the water quality parameters and the environmental contaminants are analyzed according to the AWWA Standard Methods, EPA Methods, and, where such methods are not available; the analytical methods are adapted from the published literature.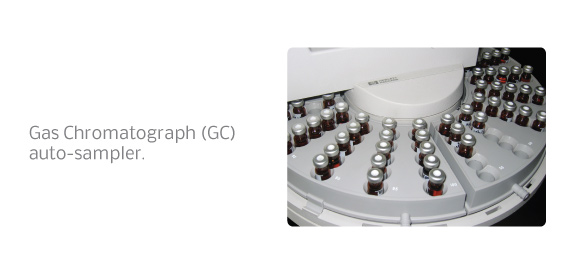 Among the classes of current and emerging water contaminants studied in the ECT Laboratory are taste and odor-causing compounds, pesticides, pharmaceutical and personal care products (PPCP), endocrine disrupting compounds, solvents, and disinfection byproducts (DBPs). Sample matrices include raw and treated drinking water sources, surface and groundwater, and industrial process water.
>> Download the Research Services Brochure