Parts & Services
/
Microbiology Laboratory
The goal of our Microbiology Lab is to provide the highest quality analysis and service to our customers. We support a full range of organizations including environmental specialists, engineering and consulting firms, and drinking water and wastewater treatment plants all across North America. We also provide services to government and university researchers, federal and state-funded research projects, and well-recognized water organizations and agencies.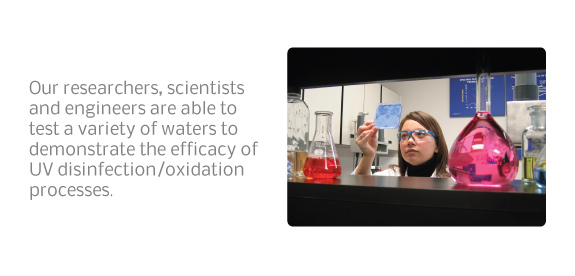 Our Microbiology Laboratory capabilities include testing for E. coli, Enterococci, Total and Fecal coliforms, and Heterotrophic Plate Counts (HPC). Our methods and procedures for routine testing follow the EPA-approved plate count method, membrane filtration method and pour plate method. All of our analysts have university degrees and/or college diplomas, have received extensive training, and participate in ongoing, industry-leading, quality assurance and training programs.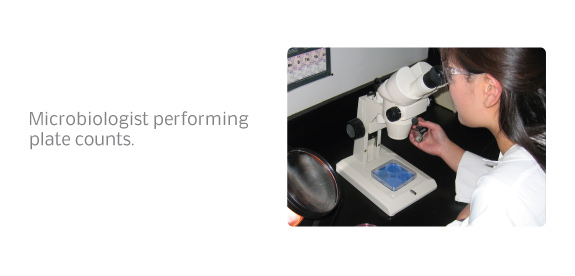 In addition to microbial analysis, the Microbiology Laboratory also has the capability to perform a wide range of water tests to ensure system optimization or as a pre-screen for compliance. These tests include:
Collimated beam testing
Particle size analysis
UV transmittance measurement
Turbidity measurement
Iron and various metals analysis
pH measurement
Hardness measurement
Tannin measurement
Total dissolved solids measurement
Total suspended solids measurement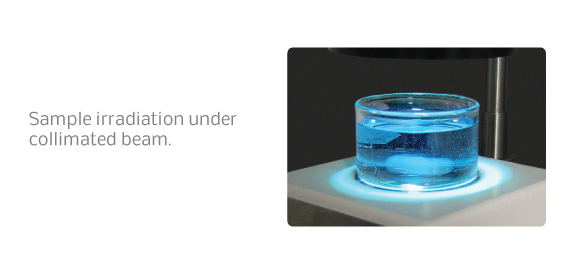 Our Microbiology staff has extensive experience in water analysis, data analysis and reporting. As well, proper QA/QC procedures are followed and reviewed on a regular basis, thus ensuring high-quality results for our clients. We are committed to providing our clients with outstanding service, quality, and support. When the quality and accuracy of your data are critical, rely on Trojan, the quality leader.
For additional information or a quotation on our services, please contact us at +1 519-457-3400 (1-888-220-6118 toll free in North America), or
email us
.
Related Resources