Parts & Services
/
Piloting
Our Pilot Team strives to provide our customers with reliable, responsive, quality solutions to all their piloting questions and needs. In every pilot, our goal is to ensure our customers feel confident in our reactor's performance and comfortable in operation and maintenance of the Trojan system.
Trojan offers a wide range of UV disinfection systems for pilots treating flows ranging from 10 gallons per minute up to 30 million gallons per day. From initial inquiry to successful pilot completion, trust Trojan's piloting services for all your needs.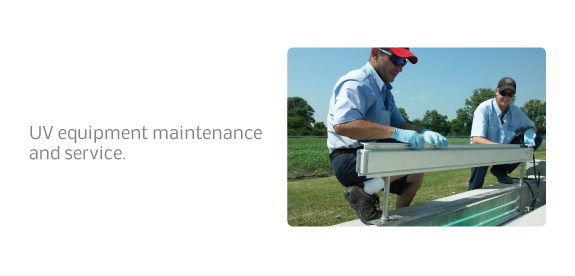 Some of our areas of expertise with respect to piloting are the following:
Site-specific reactor bioassay validation
In-house reactor challenge studies
Logistics and project management
Equipment set-up, operation & maintenance and classroom training
Pilot protocol development
Data collection, analysis, review and consultation
Reporting
Microbiology expertise
Photonics expertise
Long and short-term fouling studies
>> Download the Research Services Brochure
For additional information or a quotation on our services, please contact us at +1 519-457-3400 (1-888-220-6118 toll free in North America), or
email us
.