Parts & Services
/
Touch Smart Controller
The Touch Smart controller is a microprocessor-based control system that offers additional capabilities for control, monitoring and communication compared to our older TrojanUV3000™ series controllers*.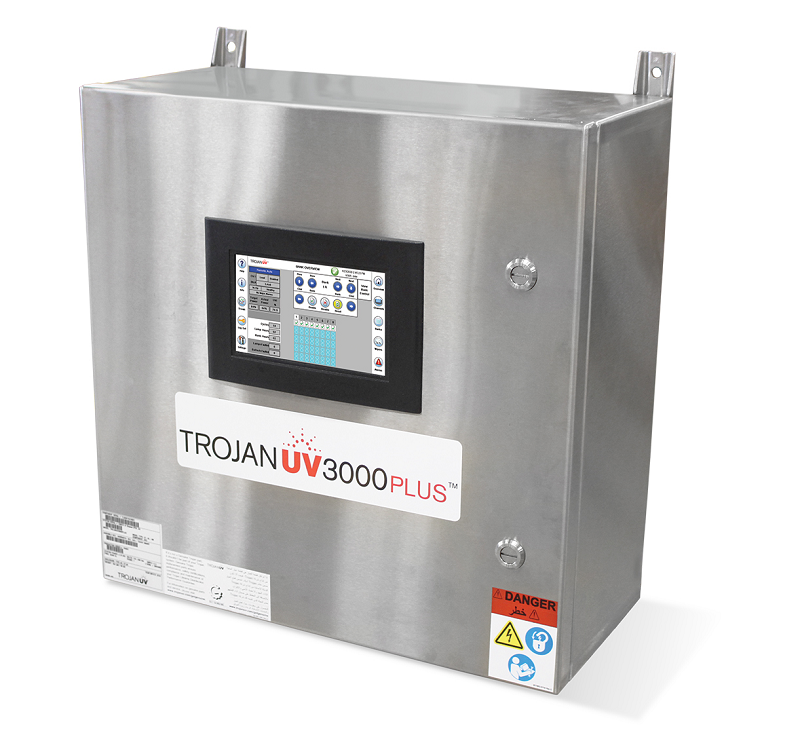 Are you looking to replace an aging System Control Center (SCC)? Or perhaps you'd like to be able to monitor remotely through SCADA (Modbus Ethernet or Modbus RTU)? If so, then our Touch Smart controller is for you.
Key features and benefits include:
Stainless steel (Type 4X, IP66) enclosure for wall or pedestal mounting
Automatic control for up to two channels and three UV banks per channel
7" color touchscreen interface with modern icons for intuitive operation
Inputs and outputs for flow & UV Transmission signals
Ability to utilize bank fault signal to trigger redundant bank logic
>> See a full list of features and specifications

>> Download the Touch Smart Controller fact sheet

Request a Quote
Simply click on the button below to request a no-obligation quote (feel free to ask about other parts too!). Then, within two business days, your certified representative will send you a quote and answer any further questions you may have.

The Benefits of Ordering Genuine TrojanUV Parts
Each component of a TrojanUV system has been developed through extensive research, development and validation to ensure safe and efficient operation.
Free lamp, ballast, and board recycling
Lifetime Disinfection Performance Guarantee
Fully validated equipment and components
Access to our 24/7 Technical Assistance Center
Maintenance of safety certifications, such as UL, CE and CSA
>> Learn more about the TrojanUV Get Genuine Parts Program

*This upgrade option is applicable to all customers who are operating TrojanUV3000™Type A, TrojanUV3000™B and TrojanUV3000Plus™ systems